NEW DIRECTIONS OF INTERNATIONAL COOPERATION DISCUSSED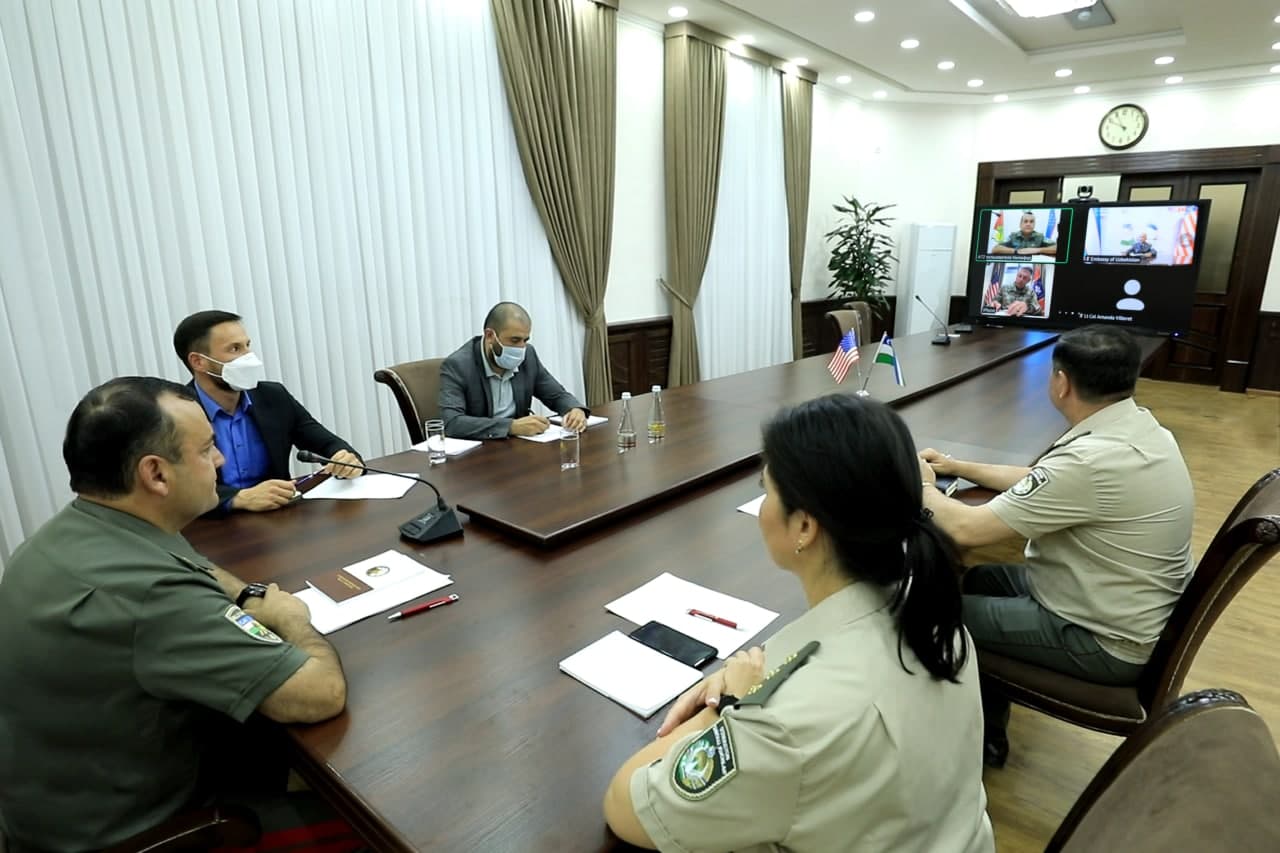 The National Guard systematically works to expand the geography of foreign partners, to establish mutually beneficial international cooperation.
In particular, on September 23 of this year during an online videoconference between the Commander of the National Guard, Major General R. Djuraev and the Commander of the US Mississippi National Guard General J. Boyles, the current condition and prospects of bilateral cooperation with the overseas partner were discussed.
During the meeting, the Sides with satisfaction noted the expansion of strategic partnership relations between Uzbekistan and the United States, close interaction in the military and law enforcement spheres.
The parties agreed to expand practical cooperation in 2022 and implement a number of joint activities.
The meeting was held in the spirit of friendly and businesslike dialogue.
Department of international cooperation
National guard of Uzbekistan